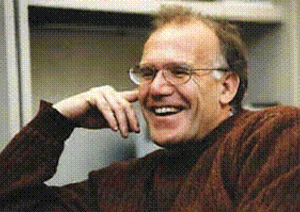 Senior Fellow at the Hoover Institution
| Date | Lecture |
| --- | --- |
| Wednesday, March 15, 2006 | "War in Classical Context" |
| Thursday, March 16, 2006 | "A War Like No Other. The Peloponnesian War, Then and Now" |
Victor Davis Hanson is a Senior Fellow at the Hoover Institution. He was a full-time farmer before joining California State University, Fresno, in 1984 to initiate a classics program. In 1991, he was awarded an American Philological Association Excellence in Teaching Award, which is given yearly to the country's top undergraduate teachers of Greek and Latin.
Hanson was a National Endowment for the Humanities fellow at the Center for Advanced Studies in the Behavioral Sciences, Stanford, California (1992–93), a visiting professor of classics at Stanford University (1991–92), a recipient of the Eric Breindel Award for opinion journalism (2002), and an Alexander Onassis Fellow (2001) and was named alumnus of the year of the University of California, Santa Cruz (2002). He was also the visiting Shifrin Chair of Military History at the U.S. Naval Academy, Annapolis, Maryland (2002–3).
He is the author of hundreds of articles, book reviews, scholarly papers, and newspaper editorials on matters ranging from Greek, agrarian and military history to foreign affairs, domestic politics, and contemporary culture. He has written or edited 14 books, including Warfare and Agriculture in Classical Greece (1983; paperback ed. University of California Press, 1998); The Western Way of War (Alfred Knopf, 1989; 2d paperback ed. University of California Press, 2000); Hoplites: The Ancient Greek Battle Experience (Routledge, 1991; paperback ed. 1992); The Other Greeks: The Family Farm and the Agrarian Roots of Western Civilization (Free Press, 1995; 2d paperback ed. University of California Press, 2000); Fields without Dreams: Defending the Agrarian Idea (Free Press, 1996; paperback ed. Touchstone, 1997); The Land Was Everything: Letters from an American Farmer (Free Press, 2000); The Wars of the Ancient Greeks (Cassell, 1999; paperback ed., 2001); The Soul of Battle (Free Press, 1999, paperback ed. Anchor/ Vintage, 2000); Carnage and Culture (Doubleday, 2001; Anchor/Vintage, 2002); An Autumn of War (Anchor/Vintage, 2002); and Mexifornia: A State of Becoming Encounter, 2003), Ripples of Battle (2003).
His newest book, A War Like No Other: How the Athenians and Spartans Fought the Peloponnesian War (Random House), was published in October 2005.
Hanson coauthored, with John Heath, Who Killed Homer? The Demise of Classical Education and the Recovery of Greek Wisdom (Free Press, 1998; paperback ed. Encounter Press, 2000) and, with Bruce Thornton and John Heath, Bonfire of the Humanities (ISI Books, 2001).
Hanson has written for the New York Times, the Wall Street Journal, the Los Angeles Times, the International Herald Tribune, the New York Post, the Claremont Review of Books, The New Republic, National Review, American Heritage, Policy Review, Commentary, National Review, the Wilson Quarterly, the Weekly Standard, Daily Telegraph, and Washington Times and has been interviewed often on National Public Radio, the PBS Newshour, the Hugh Hewitt Show, and C-Span's BookTV. He serves on the editorial board of Arion, the Military History Quarterly, and City Journal.
In 2004, Hanson began a syndicated column for Tribune Media Services which appears in newspapers nationwide, and since 2001, he has written a weekly column for National Review Online.
Hanson was educated at the University of California, Santa Cruz (B.A. 1975), the American School of Classical Studies (1978–79) and received his Ph.D. in classics from Stanford University in 1980.
He lives and works with his family on their forty-acre tree and vine farm near Selma, California, where he was born in 1953.