No Better Training Environment

NROTC UC Berkeley has distinguished itself through the years as a premier program in naval officer development. While a standard Naval ROTC curriculum exists, the unit at UC Berkeley draws its strengths from its location in the heart of the Bay Area, the cultural center of technology and entrepreneurship with access to some of the world's leading experts in a variety of fields.
The quality of students at the universities that make up this program is second to none, and the program provides each midshipman a chance to engage in intellectually stimulating discussions with renowned experts in business, law, technology, public policy, international politics, and national security. The Berkeley campus is as diverse as any in the world, offering a training environment that challenges the assumptions of every student and provides a fundamental training environment for future military officers..
As Admiral Nimitz wrote to our unit in 1946:
"A Naval Officer must be a man of many talents. He must have basic knowledge in a variety of subjects. When he had [sic] graduated and has been commissioned and goes to sea for cruise he will then understand the need for so much study and such large number of subjects."
His comments remain as true now as they were in 1946, and the NROTC program at UC Berkeley will ensure you receive a broad and well-rounded education alongside your intended program of study.
---
The Nimitz Library at NROTC UC Berkeley
Named after the decorated World War II leader, Fleet Admiral Chester W. Nimitz, and established in Callaghan Hall during World War II, the Nimitz Library housed many of Nimitz's books and mementos and was a spot for midshipmen to socialize and study. Callaghan Hall, the former site of the campus ROTC was destroyed by fire in 1985. After the Navy and Air Force ROTC relocated to Hearst Gymnasium, a new Nimitz Library was founded with the few relics that remained from the fire along with a growing collection of books and memorabilia on military science, national affairs, military history and change makers in history. While the new library continues to rebuild its collection, it has once again become a spot for midshipmen to socialize and study under the watchful gaze of its namesake.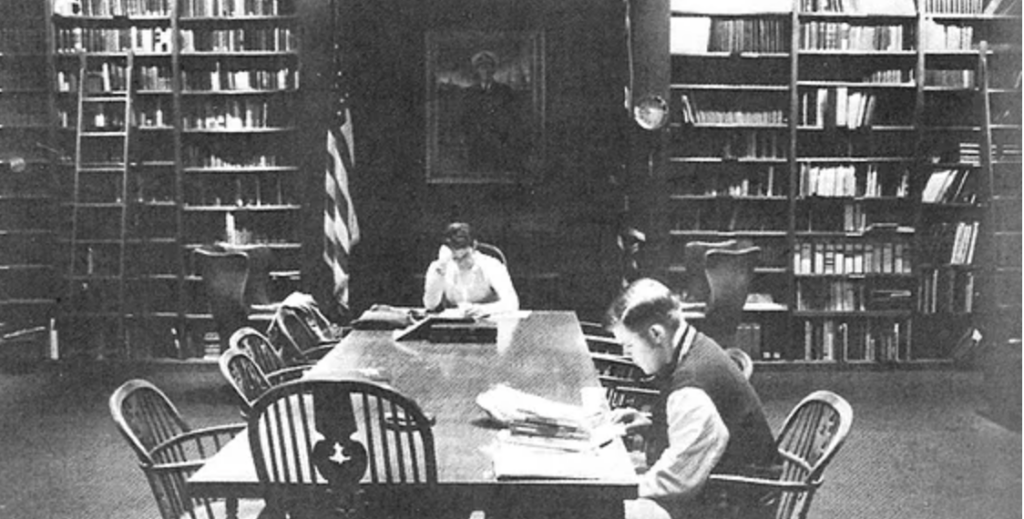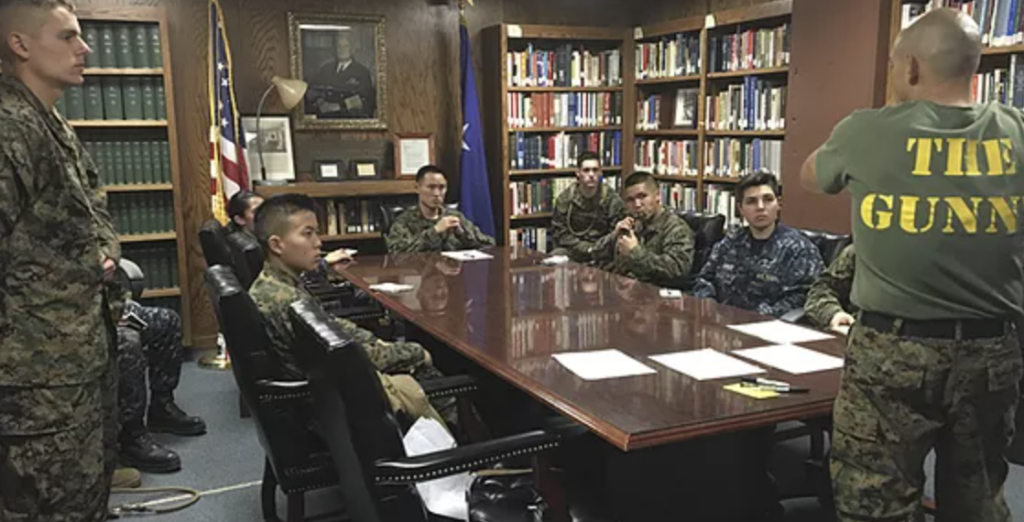 ---
One of the Original Six
The Naval Reserve Officers Training Corps at the University of California, Berkeley, is one of the original six pioneering NROTC units founded along with Northwestern University, University of Washington, Harvard University, Yale University, and Georgia Institute of Technology.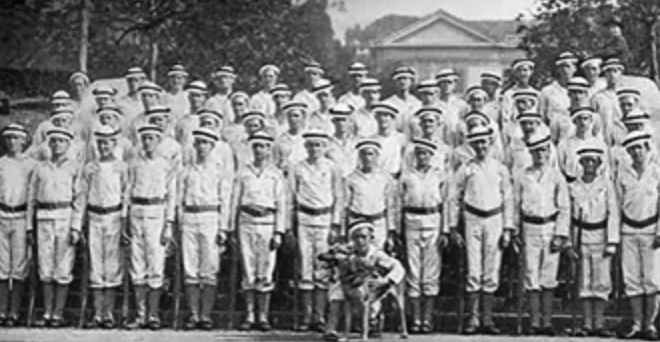 The unit's first commanding officer was then Captain Chester W. Nimitz, who went on to achieve the rank of fleet admiral as he played a major role in World War II as Commander in Chief, U.S. Pacific Fleet and Commander in Chief, Pacific Ocean Areas, commanding Allied air, land, and sea forces. Since then, NROTC UC Berkeley has been training students in the disciplines of leadership, physical fitness, and military sciences. Today, the unit has five active-duty personnel, two civilian staff members, and 50-60 midshipmen hailing from Berkeley itself, and its crosstown affiliates: California Maritime Academy, University of California at Davis, and Stanford University.