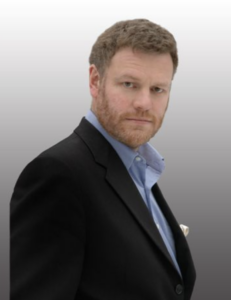 | Date | Lecture |
| --- | --- |
| Wednesday, March 14, 2007 | "Strong Horse, Weak Horse: Power and Perception" |
| Thursday, March 15, 2007 | "After America: New Order and No Order" |
Mark Steyn is the author of America Alone: The End Of The World As We Know It, a New York Times bestseller in the United States and a Number One bestseller in Canada, and also acclaimed by reviewers in Britain, Australia, Germany, Switzerland, Italy, and Israel. In addition, his writing on politics, war, arts, and culture can be read every week around the world from The Orange County Register in California to The Jerusalem Post in the Middle East to Hawke's Bay Today in New Zealand.
In the United States he is National Review's Happy Warrior, a columnist for The New Criterion and resident obituarist for The Atlantic Monthly. His weekly column appears in The Chicago Sun-Times, The New York Sun, The Washington Times, and other newspapers.
In Canada, he is Senior Columnist for the country's newest political magazine The Western Standard and Contributing Editor and Literary Correspondent for the biggest-selling general interest magazine Maclean's. In addition, his column appears in many other publications from The Australian to New Zealand's leading magazine Investigate.
Mark has appeared in almost every major newspaper around the English-speaking world, including The Wall Street Journal, The New York Times, The Times of London, The Irish Times, Canada's newspaper of record The Globe and Mail, The Sunday Times of South Africa, and many more. He is read by presidents, princes, and prime ministers, as well as by Saudi Arabia's Minister of Water and Sewage, Ghazi Algosaibi, who wrote, "Our treatment plants will always be ready to receive the literary outpourings emanating from his most humane soil".
His other books include Mark Steyn's Passing Parade, a collection of obituaries and appreciations; the anthology Mark Steyn From Head To Toe; The Face Of The Tiger, a collection of essays on the world since September 11th; and his personal view of a century of show business, Broadway Babies Say Goodnight, an acknowledged classic in its field.
Mark's 2006 tour of Australia played to sell-out crowds in Sydney, Melbourne, Queensland, and Canberra, where he was introduced by the Foreign Minister and drew half the members of the Australian Cabinet.
Mark is the recipient of many awards, including the 2006 Eric Breindel Award for Excellence in Opinion Journalism.
Born in Toronto, he now lives in New Hampshire.