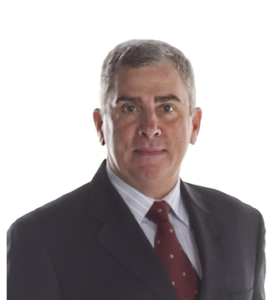 General (retired), US Army
John P. Abizaid retired from the United States Army in May 2007, after thirty-four years of active service. After graduating from the United States Military Academy at West Point, he rose from infantry platoon leader to become, at that time, the youngest four-star general in the Army. At the time of his retirement he was the longest-serving commander of United States Central Command. During a distinguished career he commanded units at every level, serving in the combat zones of Grenada, Lebanon, Kurdistan, Bosnia, Kosovo, Afghanistan and Iraq. Units under his command have included the 1st Infantry Division, a brigade in the 82nd Airborne Division, and two Ranger companies. Abizaid worked on the Joint Staff three times, the last as Director. He studied at the University of Jordan in Amman, holds a master's degree in Middle Eastern Studies from Harvard University, and is widely considered to be an expert in the field of Middle Eastern affairs. As such, Abizaid was one of the first to recognize the protracted nature of the ongoing conflict against religious-inspired extremists, which he has termed "The Long War".
General Abizaid was recently named the first Annenberg Distinguished Visiting Fellow at the Hoover Institution, Stanford University. He works with the Preventative Defense Project at Stanford University and Harvard's Kennedy School of Government. He regularly speaks on leadership and international security through the Washington Speaker's Bureau. He is a member of the Council on Foreign Relations and the International Institute for Strategic Studies. He currently serves as a Director of the George Olmsted Foundation and USAA. He and his wife Kathy are residents of Gardnerville, Nevada.
"